The Dholera Smart City Project
The Gujarat Government announced that Dholera would be transformed into India's first-ever smart city, with cutting-edge technology that will revolutionize how we live and work in our cities. But what exactly is the Dholera Smart City Project? Where will it be located? And how exactly will it impact the lives of its residents? We break down all you need to know about this ambitious project and why it could forever transform the country's urban landscape.
If you want to invest in Dholera Smart City, please contact us. We offer free visits to Dholera and will explain the project in detail.
What is the Dholera Sustainable Urban Development Project?
The Indian government first devised the idea for the Dholera Sustainable Urban Development Project in 2008.
The project aims to build a new, sustainable city close to Ahmedabad in the Indian state of Gujarat.
The city will be built on 920 square kilometers of land, and up to 1.2 million people will live there.
The Dholera Smart City Project is meant to be a model for other cities in India and worldwide that want to become more sustainable.
For example, eco-friendly building materials have been made so that toxic substances don't hurt the environment or natural resources aren't used more than they can handle.
There are also plans for indoor green spaces for people of all ages and vertical gardens that can give people access to fresh food all year round.
This in-depth post about the dholera smart city project shows that many things need to be taken care of before construction can start.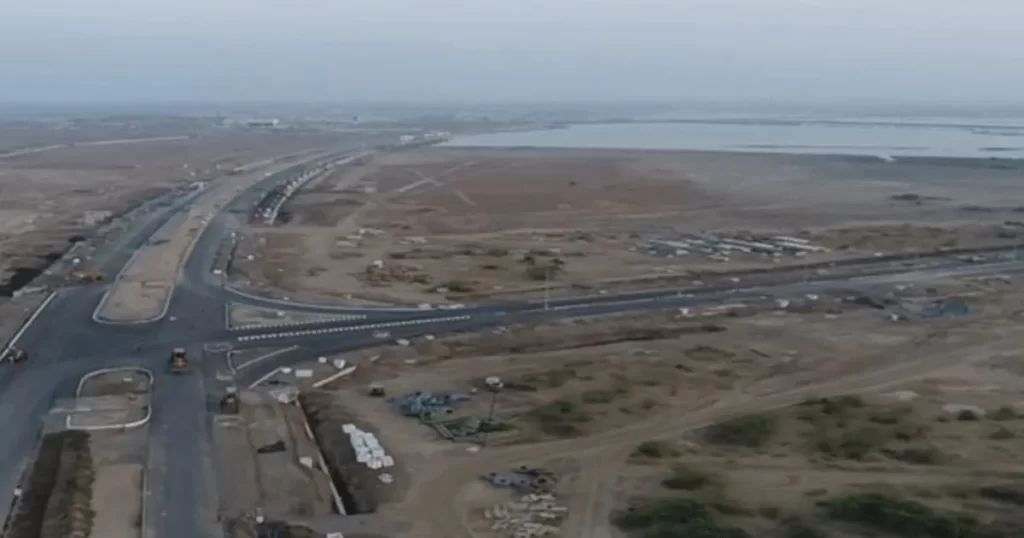 Why should we care about this project?
The Dholera Smart City Project is a proposed city developed near the Dholera International Airport in Gujarat, India.
The city is being developed as part of the Delhi Mumbai Industrial Corridor. When completed, it is expected to be one of India's largest and most technologically advanced cities.
The project has been praised for its ambition and potential to create jobs and spur economic growth.
However, there are many concerns about how well the government will be able to provide infrastructure and public services.
How Big Will It Be?
Planners anticipate that approximately 920 square kilometers will eventually be dedicated to development.
That's roughly 6 times larger than Singapore.
Considering how large an area 920 square kilometers is—it would take hours to drive across without traffic—that gives you some idea of just how massive Dholera City will be once it's built out completely.
Who is funding the development?
The central government and foreign countries are funding the Dholera Smart City Project.
The project is expected to cost around Rs. 1 lakh crore, with the central government contributing Rs. 20,000 crores and the rest coming from foreign investors.
The project is being developed by the Delhi Mumbai Industrial Corridor Development Corporation (DMIDC).
Construction has already begun on the first phase of the project, which will cover an area of 150 sq Km, covering a population of 400,000 people.
DMIDC is also developing transport corridors in both high-speed train and highway projects, connecting India's two most populous cities – Delhi and Mumbai.
Construction on Phase I of the Dholera smart city project has already begun on 150 SQ Km, covering a population of 400,000 people.
It will be funded by the central government and private investors and is expected to cost Rs. 1 lakh crore ($17 billion).
Phase II is scheduled for completion in 2030 and the final in 2042.
What will be included in the final plan?
When completed, the Dholera Smart City project will be a world-class, sustainable city that is climate-resilient and resource-efficient.
It will include a central business district, residential areas, an industrial area, and a social infrastructure area.
The Dholera Sir land prices are now affordable.
Dholera smart city plot price is almost half of other locations in Gujarat.
So if you want to live in a well-planned city with state-of-the-art facilities, it would be wise to invest in plots near dholera smart city before it's too late!
Thus, many home buyers are investing not only in dholera for residential purposes but also for future opportunities in terms of employment & lifestyle as well.
Dholera International Airport, as promised by Mr. Modi, shall create jobs for locals, which may see a great shift from migration or unemployment in this region.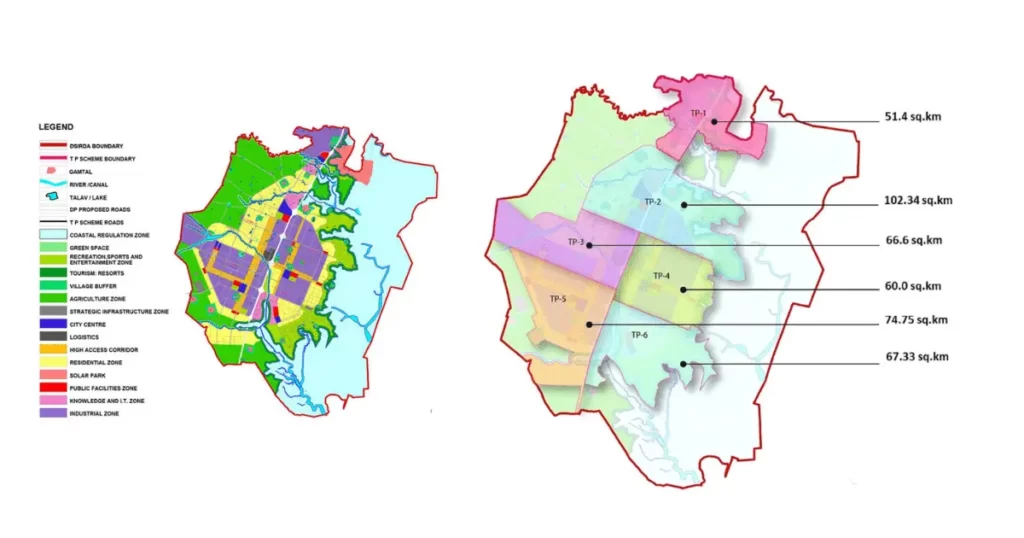 How does it compare with other cities around the world?
The Dholera Smart City Project is one of India's most ambitious and far-reaching urban development projects.
When complete, it will be almost twice the size of Shanghai and four times Mumbai.
But it's not just the sheer size that makes this project so impressive – it's also the scope.
The Dholera Smart City Project aims to create a world-class city that is sustainable, liveable, and inclusive.
The plan includes everything from using natural resources like solar power, tidal energy, and green cover to educating citizens about water conservation.
It's an exciting prospect for residents and investors alike – there are estimated to be 2 million jobs created by Dholera once the project is completed!
Conclusion
Dholera city is one of the most ambitious smart city projects in India. It will be a world-class city with state-of-the-art infrastructure and amenities when completed. The project is still in its early stages but has already attracted a lot of attention and investment. If you're interested in learning more about the Dholera smart city project, this article will give you all the details you need to know.
If you like this article, please share it and let us know what you think in the comments.
Must Read: about Dholera Smart City
Related Post: