Dholera Smart City Current Status
Dholera Smart City Current Status: When it's done, Dholera will be the most modern and forward-thinking city in the country. But what does this new smart city mean? And what does its future look like? Here's an overview of where Dholera is and where the project is going. The development of dholera happens in phases. The first phase is supposed to be done by the end of 2022, but it will be late because of the corona pandemic. The last phase will be done by 2042.
What is the current status of dholera smart city?
Currently, Dholera Smart City is in the process of being built. The first phase will be finished in 2022, and many big companies have been given land to build on. This will help the development of Dholera Smart City. An expressway project has also begun, and the government has been given the tender for an airport. Both of these projects will be finished by 2024-2025.
Some of the most well-known companies in the world that do work for SIR:
Hal Crow's "Master Plan" (UK)
AECOM is a company that runs projects (USA)
Information Technology and Communication: Wipro, IBM, and CISCO
Larsen & Turbo ltd. is in charge of town planning, the sewage treatment plant, and the common effluent treatment plant.
Water Treatment Plant – SPML – ABCD Building – Cube Construction Engineering Ltd.
Landmark Development
Infrastructure and connectivity on a world-class level (ICT Enabled)
Central spine expressway (250 Meter Ahmedabad to Dholera SIR) and metro rail to connect SIR with Megacities.
Dholera International (Cargo and Passenger) Airport: 1426 hectares of land were chosen for the airport in the village of Navagam, tal. Dholera, dist. The Airports Authority made the Feasibility Report of India (AAI). PWC has already gotten all the permissions it needs (price Waterhouse coopers)
Sea, air, rail, and a 250-meter express highway all connect.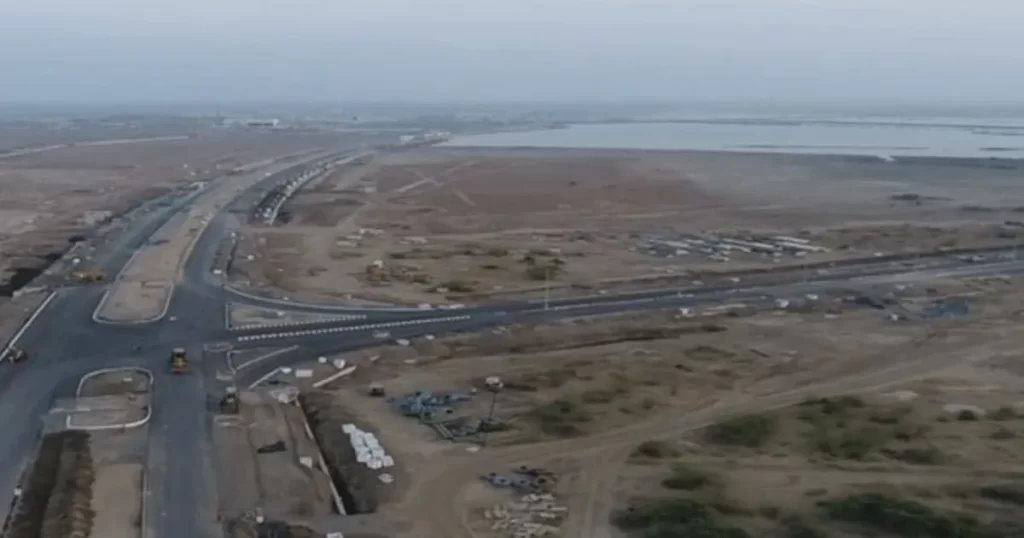 Which Company Started Construction in Dholera?
ReNew Power and Chiripal Group, two of the five companies given land in the Dholera Special Investment Region (DSIR), have begun building their units, state government officials said on Friday, when Chief Minister Bhupendra Patel went to the project site to check on the progress.
At an event at the Administration and Business Centre for Dholera (ABCD) building, where local BJP leaders and former education minister Bhupendrasinh Chudasama were present, Chief Minister Patel said, "Dholera SIR is bigger than a developed country like Singapore." He said that Dholera was the first new smart city in the country to get an IGBC rating.
"The groundwork for two businesses has already been done. The head of government has seen this. Harriet Shukla, CEO of Dholera SIR, said, "The planning is now being put into action on the ground."
At Dholera SIR, ReNew Power has been given 100 acres of land for a plant that will do solar modules with a capacity of 2000 MW. Chiripal has been given 90 acres for a plant that will make aluminum foil and PET Resin. In the other three plots of land that have been given In Dholera SIR, Tata Chemicals Ltd is building a 10 GWh Li-ion battery plant on 126 acres, Hindustan Petroleum is building gas stations and charging stations for electric vehicles on three acres, and Torrent Power has built a power distribution network on six acres.
The official said that in the first phase, world-class infrastructure worth Rs 3,000 crore had been built in an area of 22.5 square kilometers. He said that 90% of the work was done on the activation area, which is a small part of the SIR and covers 920 square kilometers.
Industries in Dholera Smart City
Some of the most important industries that will be in the Dholera smart city,
Electronics
Aviation
Auto and ancillaries to Auto
Heavy engineering
Defense
High-tech emerging technologies
General Manufacturing
Agro and food processing
Pharmaceuticals and Biotechnology
Metals and metallurgical products
Dholera Smart City – Area Divisions
The Dholera Smart City is split up into different areas with their benefits. So, if you want to live smart, you can depend on good planning. Here's what's on the list:
City Center
250 Meter Expressway
Sports Zone
Knowledge & IT Zone
Green Zone
High Access Corridor
When will the project completed?
Phase 1 of the Dholera smart city is expected to be finished in the middle of 2022, But there is still no date for when it will be finished. Also, it might take longer to finish the project as a whole. ABCD Enclave and ABCD Greens are two important projects in Phase 1. Phases 2 and 3 will be done by 2030, and Phases 4 and 5 will be done by 2042.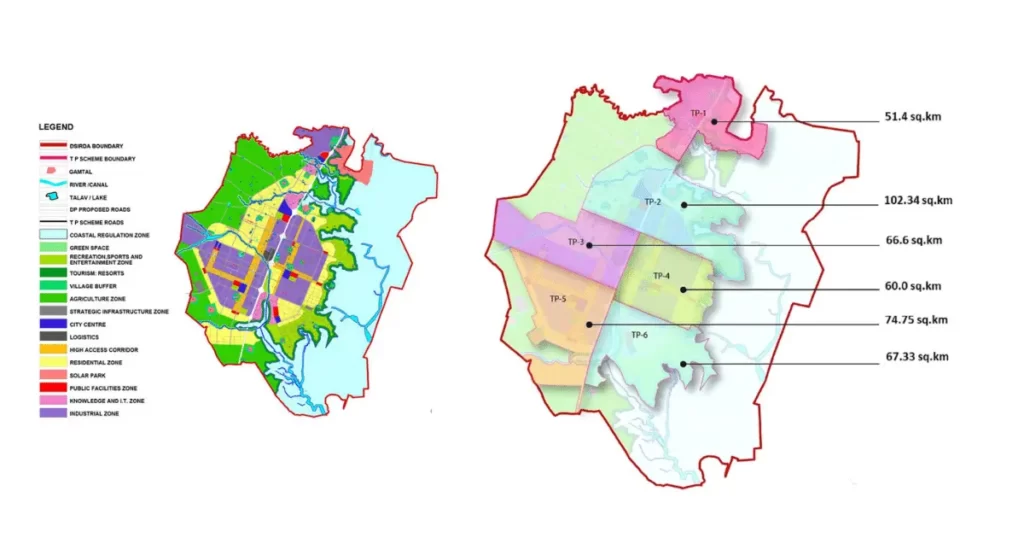 Conclusion
Dholera smart city is the government of India's dream project. This township would be a wonderful region in India's heart, with numerous advanced technological cities and services. Only sophistication will surround you when staying in such a high-standard city, whether residential, industrial, or commercial. Furthermore, the Gujarat government has made significant contributions in this field.
Related Article: